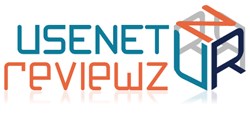 Undisclosed Location, South America (PRWEB) August 21, 2013
The threat of intellectual property, trademark, and copyright trolls lurking in the shadows of the Internet has had UsenetReviewz.com editors warning their readers to be cautious of the content they are downloading and sharing with others. It's not just videos and music anymore, either, says senior editor Marion Marshall. We have heard of copyright notices being sent to people sharing software, eBooks, and even the occasional article or out-take that a reader has partially reprinted, but neglected to properly credit the original owner.
The trolls, Marshall explains, are the law firms that represent copyrights holders and send out cease and desist letters and notices. Also according to the senior editor, the letter can be a simple warning that can be compared to a traffic warning citation, or complicated and demanding payment of fines for infringing activities, depending on the jurisdiction of the complaint. And the complaints aren't just about the downloading, he says, then continues, If you have copyrighted files available for upload, seeding in a bit torrent client for example, you can be fined for illegal file sharing even if you legitimately own the file.
The senior editor says that many of the people that are receiving the notices and fines weren't even aware of the activities, or simply didn't know that the file they were sharing was protected. And while, ignorance isn't an excuse as far as the court systems are concerned, it is one of the most common reasons we have been hearing, Marshall says, then goes on, And sometimes, it is hard to tell if what you are downloading or uploading are copyright protected. Then he continues, At UsenetReviewz.com, we have always held a firm stance against piracy of any kind, he asserts, then says, S o in the future we are going to start helping our readers determine the status of the files they plan to share through Usenet in a series of articles.
At a local level, copyright laws are confusing at best, Marshall says, but when international laws are taken into account, figuring out which files are legal to share becomes virtually impossible. Then he announces, So we are starting to answer some of the more urgent emails, and have in the works a series of educational articles surrounding the subjects of piracy, copyright protection/infringement, international issues, and self protection. He admits that while the international and local legal articles may be a little lacking, technically the UsenetReviewz.com editors will be able to give the reader enough of an understanding to protect themselves.
Things probably will not be getting any less confusing in the near future either, according to the editor. Globally, many governments are working towards more uniform copyright laws, but until something viable comes up, we have to deal with the systems we have, he laments. There's the TPP (Trans Pacific Partnership), but the negotiators have remained highly secretive, and what has been hinted at doesn't look good, Marshall says, and another important thing is: it has to be global…everyone has to participate. Then he continues, Until we have something in place that can take care of the concerns of the rights holders, and the ever increasing demand for more online content, people will have to do their homework. For now though, the advice UsenetReviewz editors are giving their readers is: If there is any doubt as to the legitimacy of the files being shared, then don't share them.