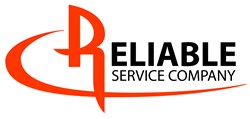 California (PRWEB) November 13, 2013
Frustrated homeowners faced with the daunting task of appliance repair and maintenance now have access to the highly anticipated "Secrets from Appliance Pros: How to Increase the Life of Your Appliances, Save Money & Avoid Common Appliance Repairs" e-book. This book from California-based Reliable Appliance Repair Company is the go-to guide for appliance upkeep. "The big secret is that by performing basic maintenance steps, you can reduce problems with your appliances," says Jon Anderson, Customer Relations Manager for Reliable Appliance Repair Company. "This book shows people how to maintain their appliances so they last a long time and prevent expensive repairs."
The book is available as a free download from the companys website or Facebook page. It outlines many basic steps for appliance maintenance including:
1) Energy Saving Appliance Tips

2) Refrigerator Care Tips

3) Dishwasher Care Tips

4) Washing Machine Care Tips

5) Dryer Care Tips
These basic care tips come straight from Reliable Repair Companys professional technicians, many of whom have at least 20 years of experience and have repaired over 10,000 appliances of every make and model.
"Secrets from Appliance Pros" also includes a useful appliance care checklist, advice on how to tell if an appliance needs professional care and how to choose the right repair professional for the job. For example, not many people know that the Environmental Protection Agency (EPA) requires refrigerator technicians to obtain the necessary license to handle refrigerants. These chemicals, if handled incorrectly, can cause harm to humans and pets. All Reliable Appliance Repair Company technicians have this certification and updated as required by the EPA.
Anderson states: "Customers are our number one priority and we want them to save money, ensure their appliances are in great shape for as long as possible, and that they are always safe."
About Reliable Appliance Repair Company
Reliable Appliance Repair Company has been in business for over two decades, and takes pride in providing high quality service. All Reliable Appliance Repair Company technicians undergo extensive in-house training, qualification and annual assessments to provide expert service.
Currently, Reliable Appliance Repair Company covers just about all of California. The company's offices are located throughout all major counties to provide fast service. Their technicians are also equipped with the latest GPS equipment to help optimize their routes, and the company has established arrangements with nearly all local and nationwide part distribution centers to provide the fastest service possible. For more information, visit http://www.appliancerepairsservices.com.